One of the most reputable and detailed background report-checking services on the market today, BeenVerified has built a near-legendary reputation in this industry on the back of the accurate research they return with lightning-like speed.
At the same time (and somewhat unsurprisingly), this background report-checking service is anything but cheap.
It's a premium service across the board and commands a premium monthly price tag to leverage these services.
Making things even more frustrating, though, is that BeenVerified doesn't offer a traditional free trial.
Luckily for you, we have a surefire method to help you figure out how to get a BeenVerified free trial without spending any of your hard-earned money, exploring almost all of the features this premium service provides for up to seven days.
Let's dive right in!
Does BeenVerified Offer a Free Trial?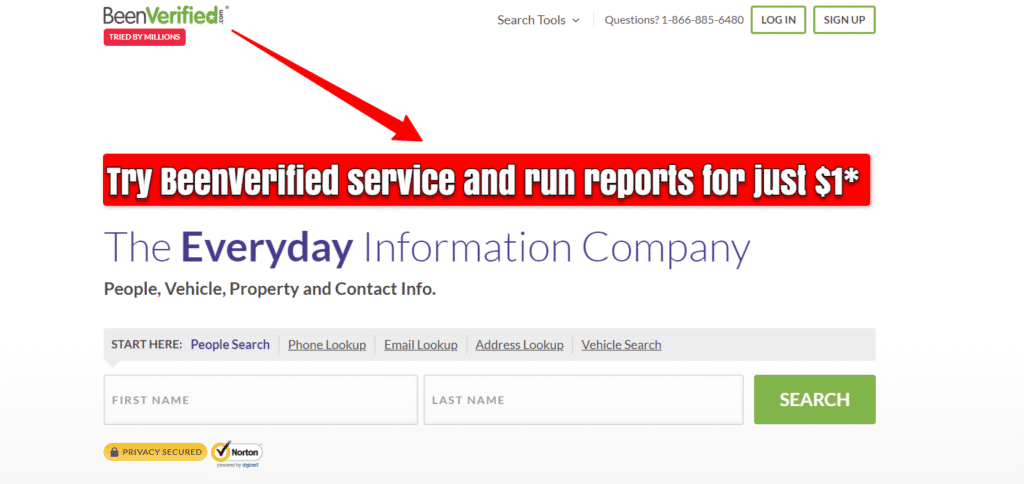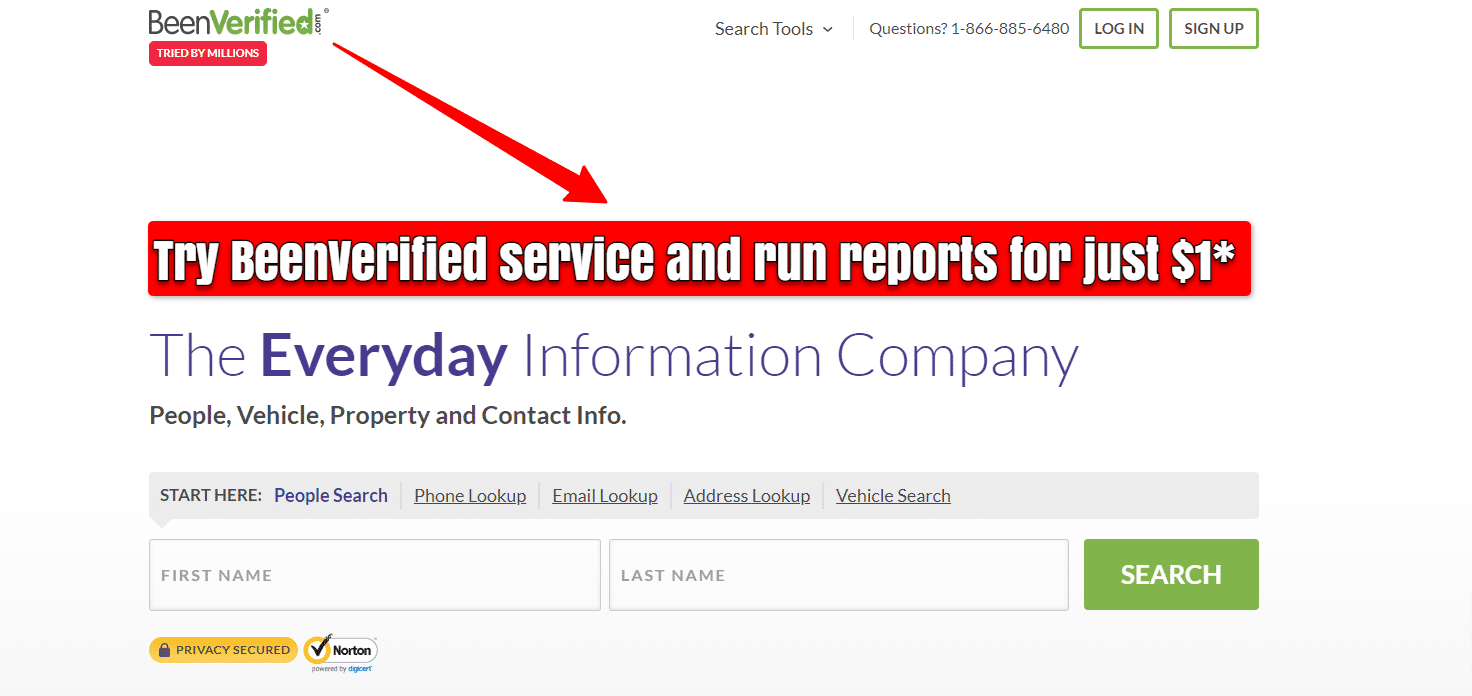 As highlighted a moment ago, we are sad to report that BeenVerified does not offer a traditional free trial or "demo account" of any sort.
The platform does offer a seven-day membership trial, though – charging one dollar and providing almost complete and total access to all of their premium tools and search features, except for a select few.
Paying just one dollar and gaining access to almost everything BeenVerified has to offer isn't a bad deal (not by any stretch), but what if you really want to try the platform totally free?
We can help.
How to Use BeenVerified's Free Trial?
The secret to using the BeenVerified "free trial" – and not actually having to spend any hard-earned money, even a single dollar – is to take advantage of the money-back guarantee that BeenVerified offers as well.
Yes, this money-back guarantee works on full memberships (currently priced at right around $30 a month), but it also works on the one-dollar seven-day trial membership that we highlighted earlier, too.
All you've got to do is:
Visit the BeenVerified Special Offer page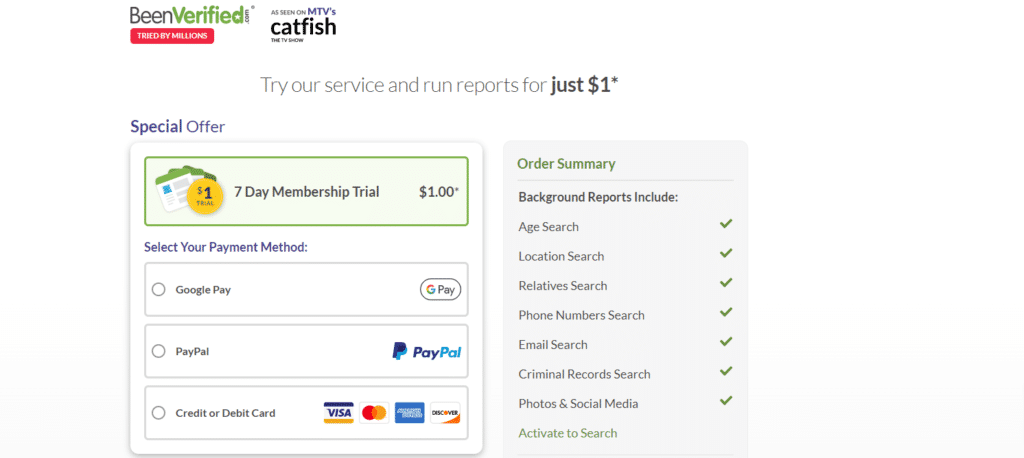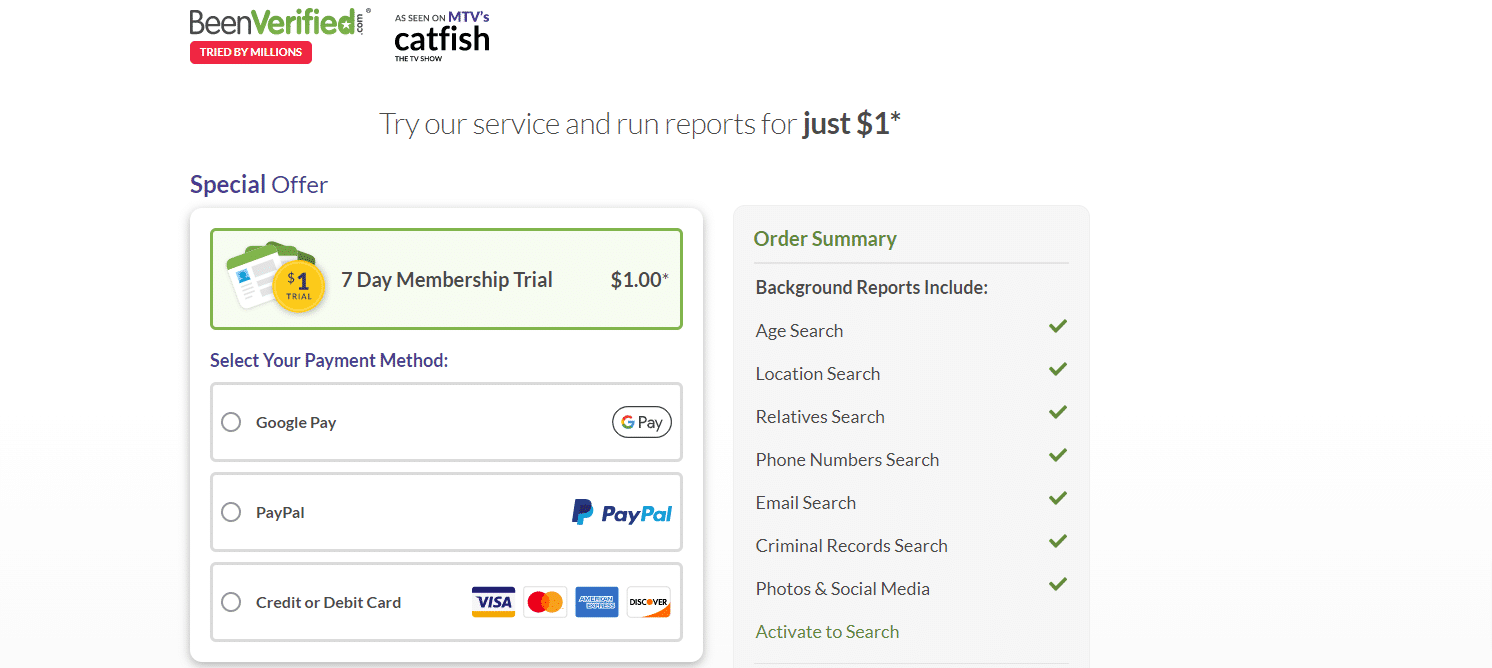 Choose the seven-day trial membership for one dollar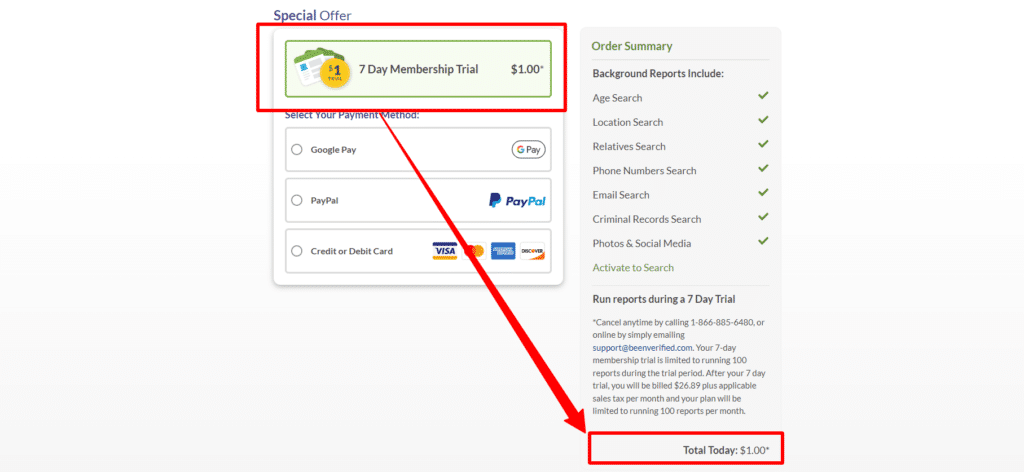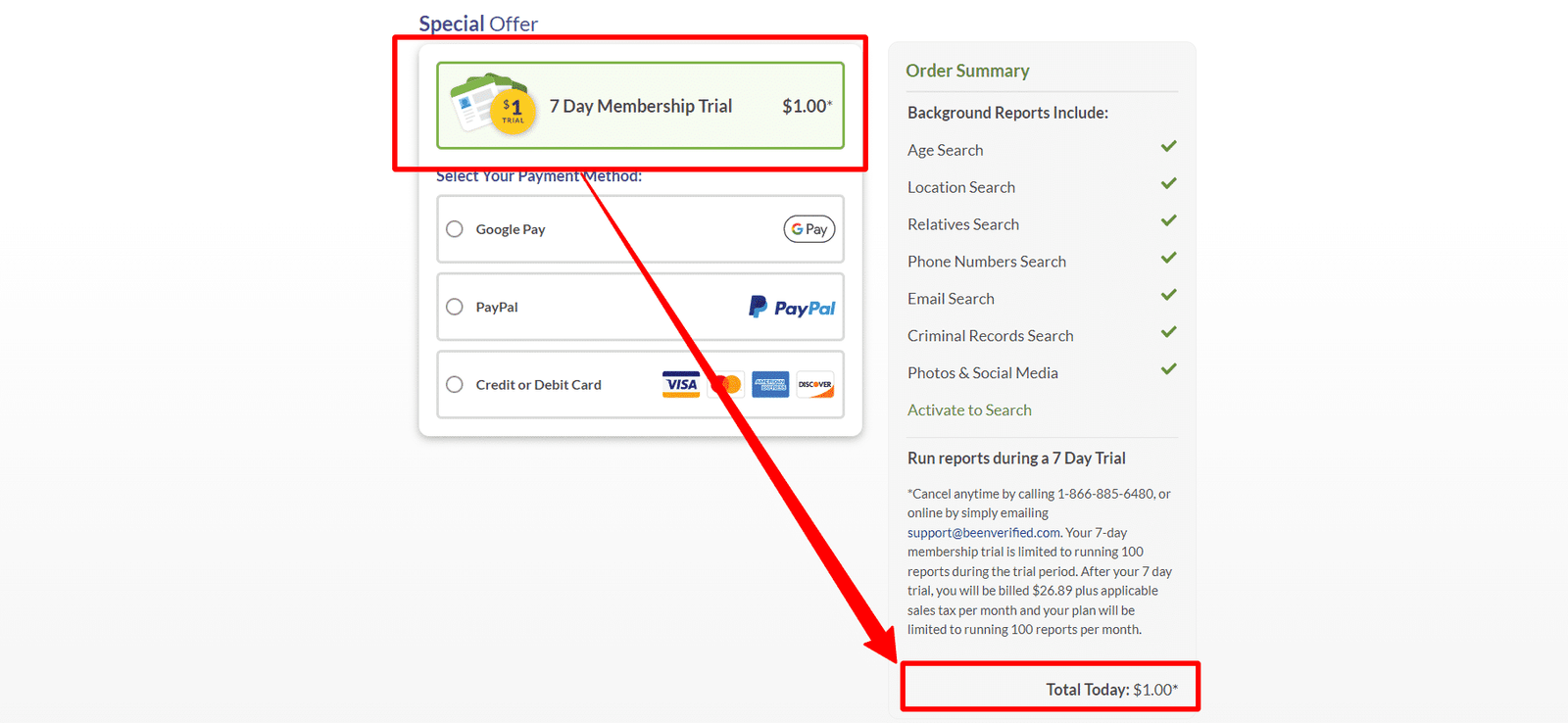 Input your payment details and create your account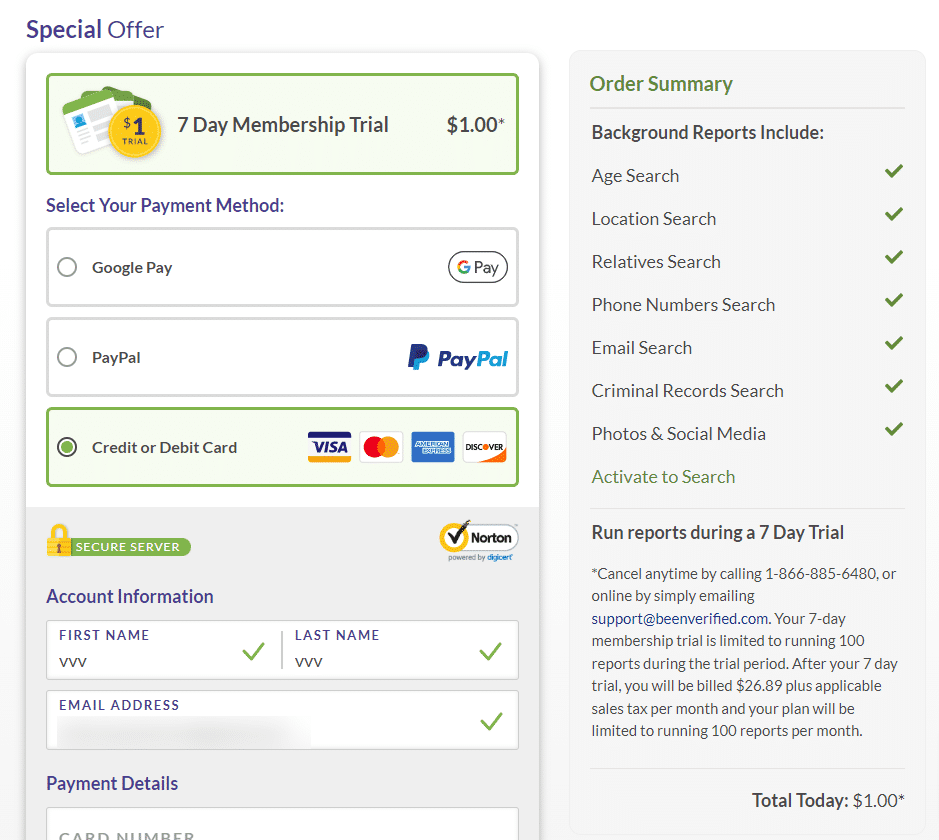 And then use all of the BeenVerified tools you want to run as many searches as you'd like to – within the first six days of the seven-day trial.
Then, before your seven-day trial expires, you'll want to request a full refund for your one dollar.
You'll be within your seven-day trial membership and entitled to your money back on this purchase.
Expect the refund to be processed within a few days, maybe a week.
That's how you unlock this free trial!
What Are the BeenVerified Free Trial Terms and Conditions?
This "free trial" entitles you to some pretty cool features, almost the entire suite of tools from BeenVerified – with just a couple of exceptions.
You'll be able to:
Run up to 100 background reports
Process up to 100 contact lookups
Dig deep into property and address information
Find and verify any criminal records
Find email addresses and numbers for the contacts you are researching
… But you'll also even get report notifications as soon as your info has been returned (sometimes instantly, but it's not uncommon for BeenVerified to take a day or two to get you your detailed reports).

The important thing to remember, though, is to cancel your membership before your seven-day timeline has collapsed.
That's the only way to get your money back and the only way to make this a legitimately free trial.


You can request cancellation (and a refund of your dollar) by calling 1-866-885-6480 and speaking to a customer representative directly.
You can also jump on the website and process a cancellation that way or send an email to [email protected].

Once again, just make sure you get this taken care of before the seven-day window has closed.
It's not a bad idea to process the cancellation and refund on the sixth day, either; just make sure you get in ahead of time.
How to Use BeenVerified?
Using BeenVerified during your free trial is relatively simple and straightforward.
Let's take conducting a background check on the platform, for example.
Everything begins by going to the BeenVerified website.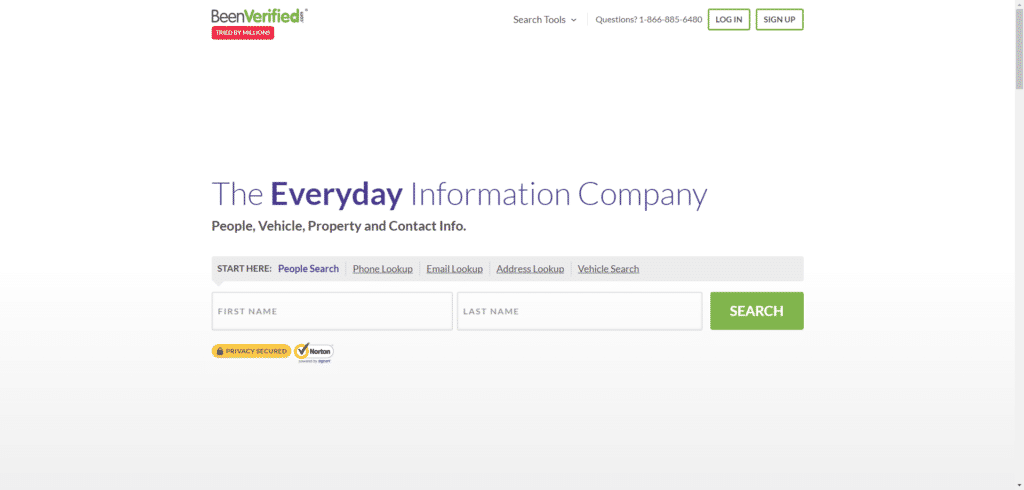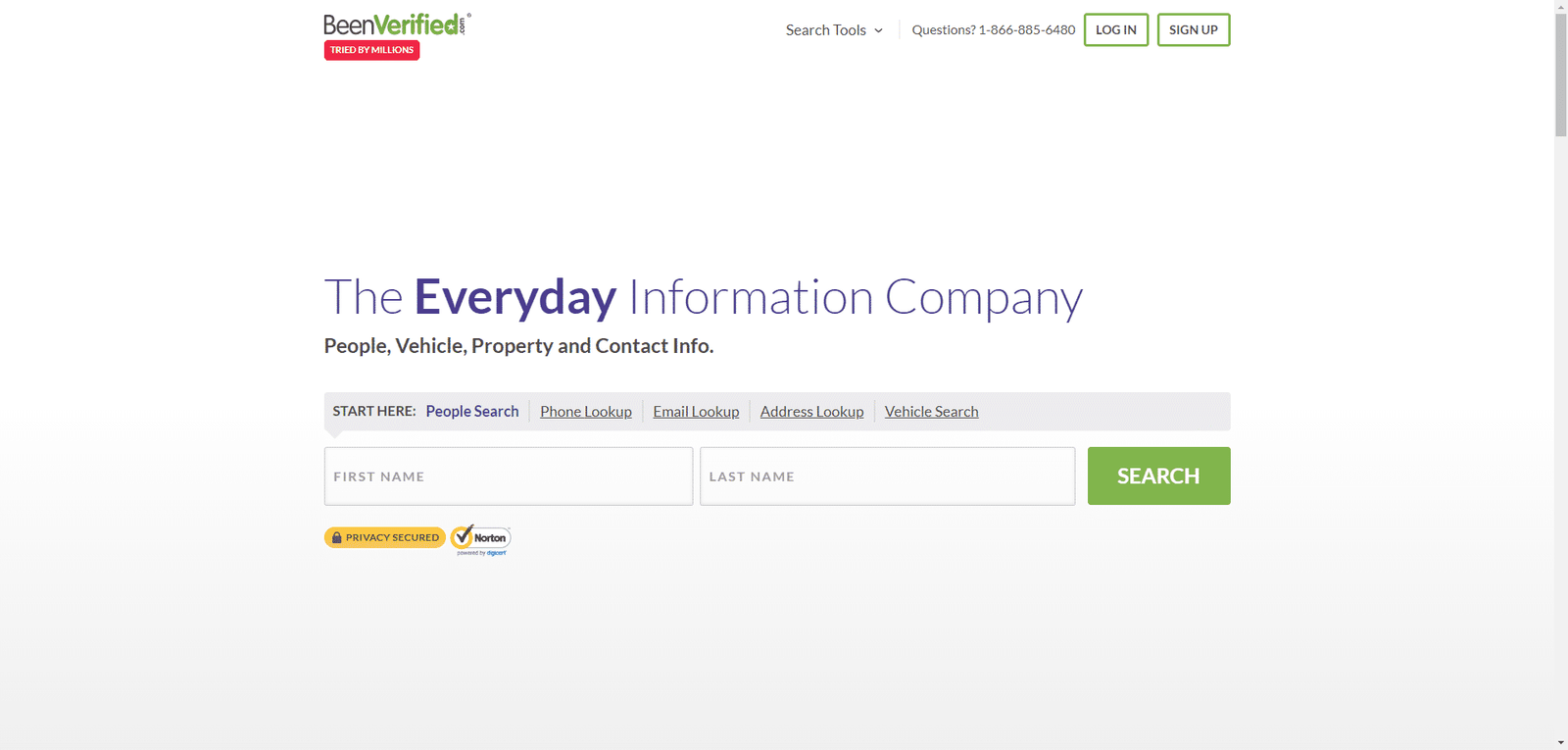 After that, pick the type of search you'd like to conduct – a people search, a phone lookup, a vehicle search, or something else.


Background checks can be found under a "people search". This is where you'll want to punch the name and any other information you have about the individual you'd like to research into the search form.


The whole process will only take a couple of moments.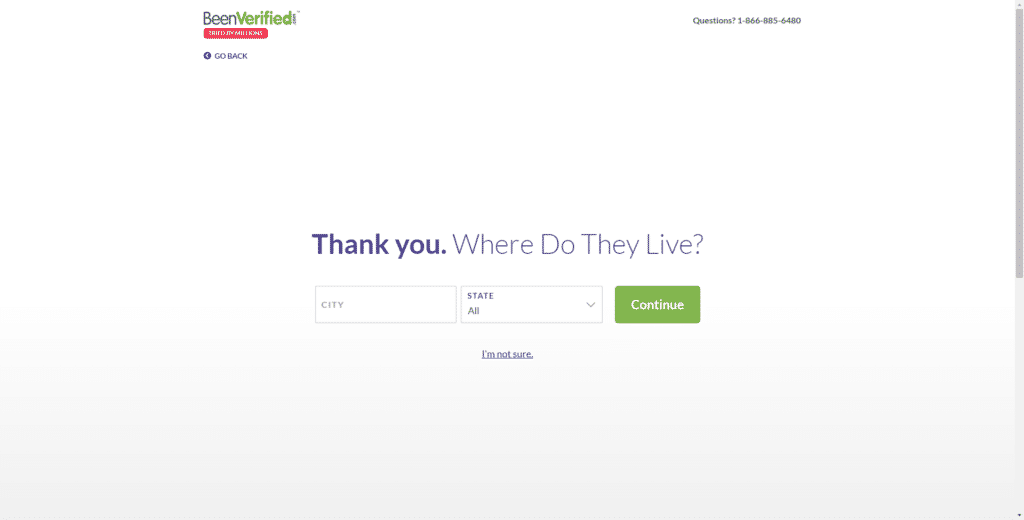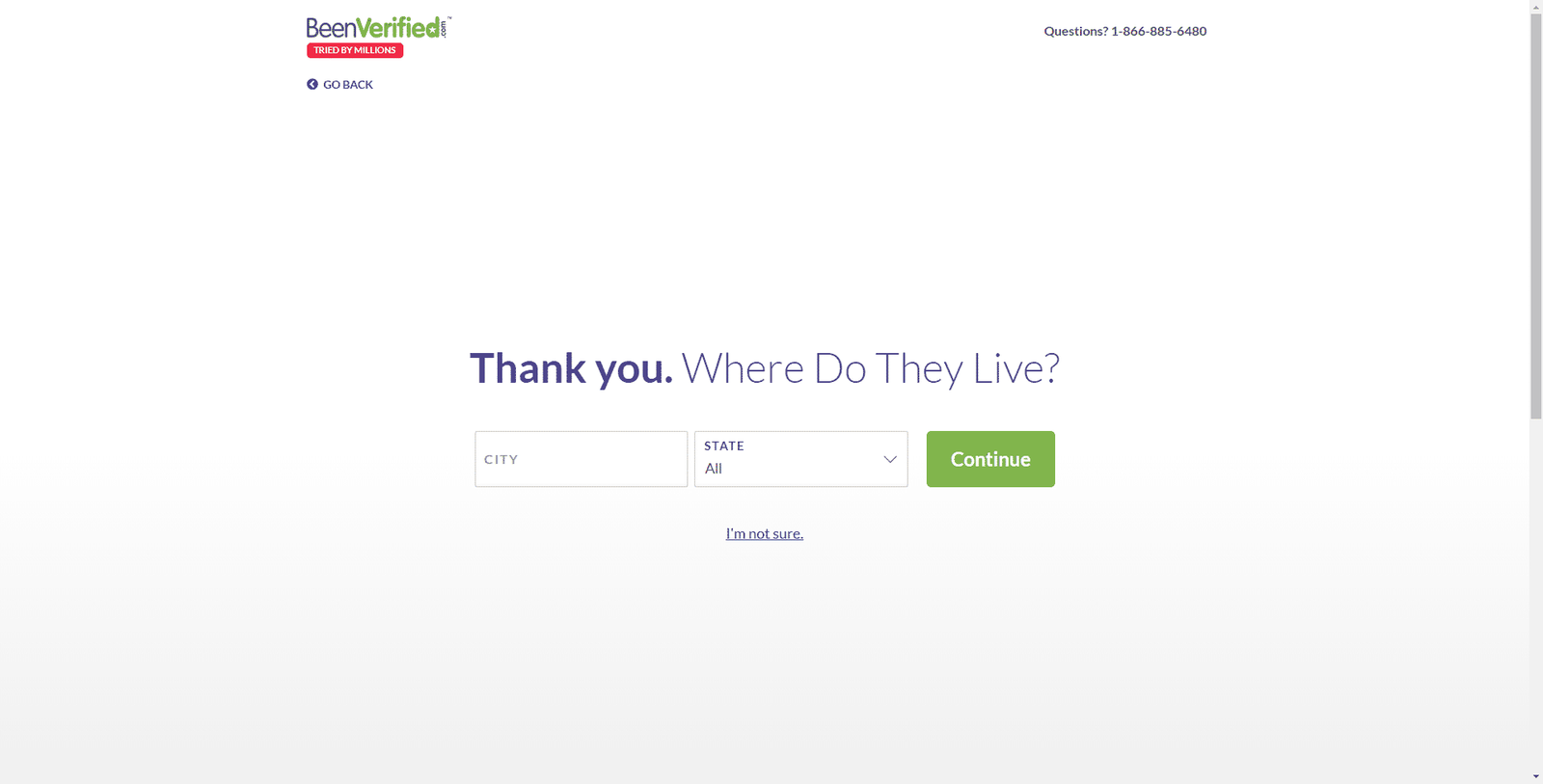 Next, you want to make sure that you add as much location information as you can. Chances are pretty good the person you are searching for shares a name (maybe other information, too) with someone else – and that's why detailed and accurate location information is so important.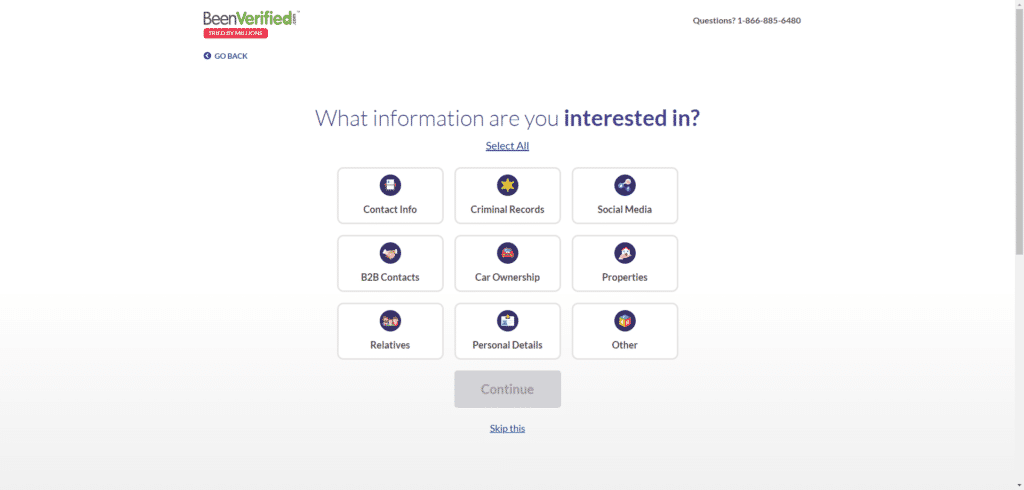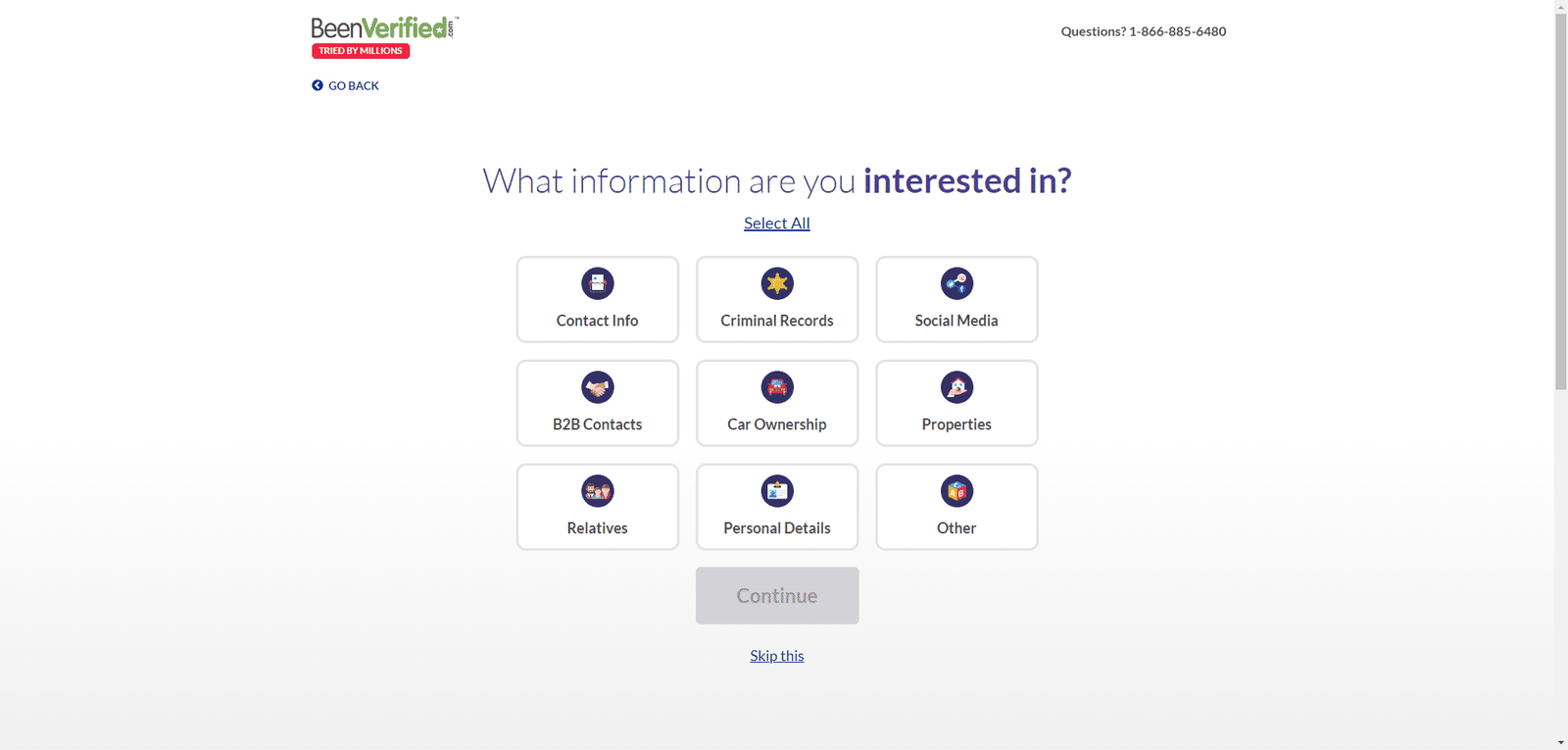 After that, input any details you have about the age of the person you're searching for, and then you're off and running.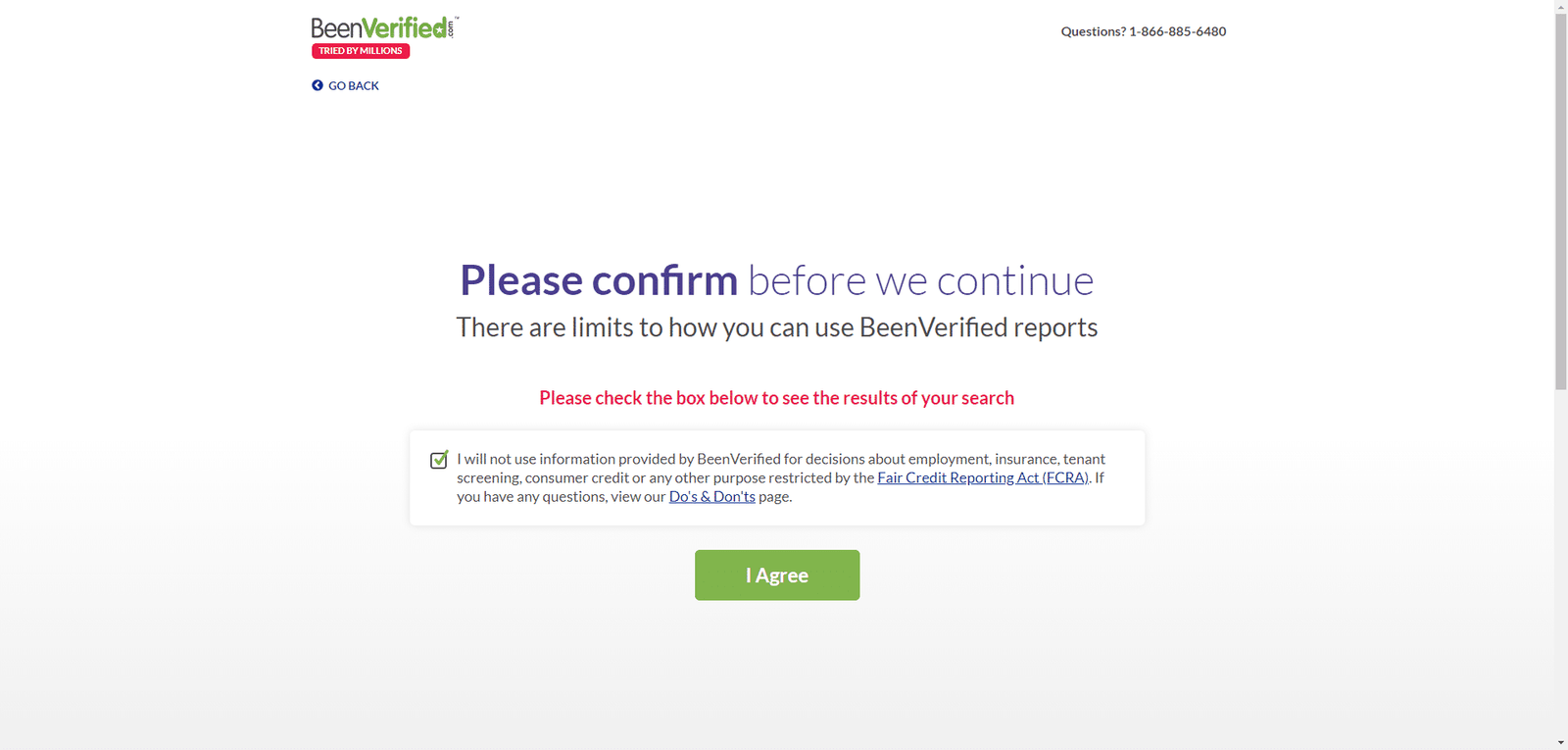 Pick the kind of information you'd like the background report to include – details like contact info, criminal record info, any assets, and any other details BeenVerified can provide you with.
Hit the SEARCH button, and you are rocking and rolling.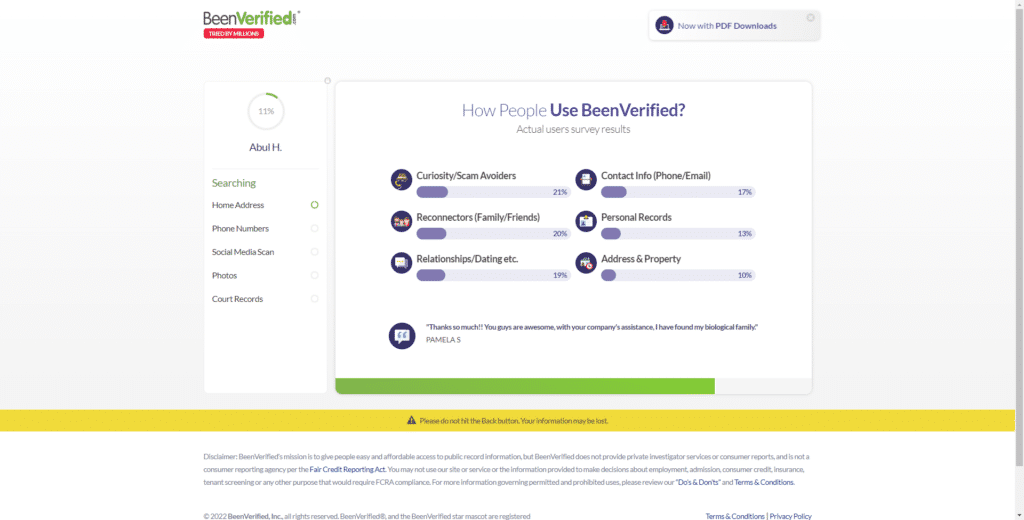 Using BeenVerified really is that simple and that straightforward.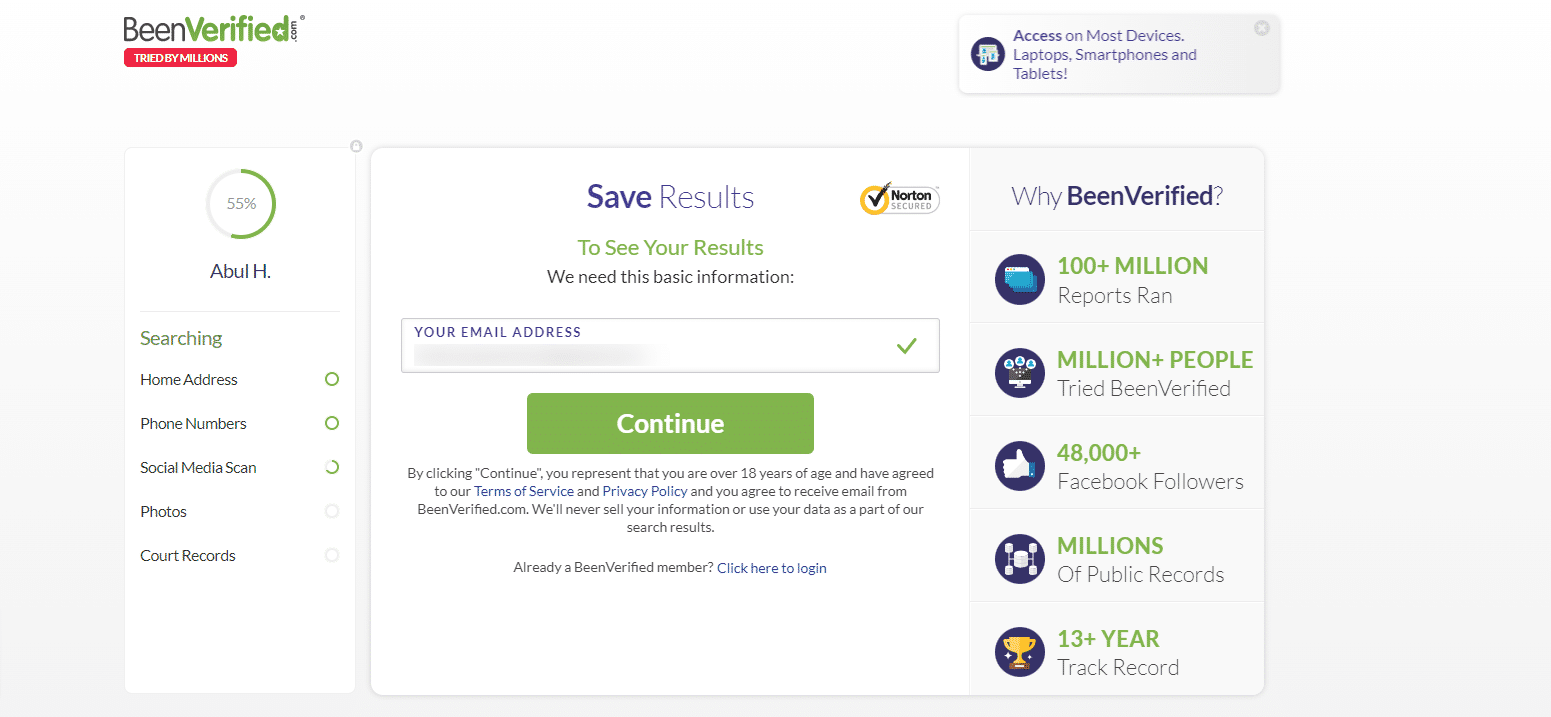 How to Cancel Your BeenVerified Trial Subscription and Get a Full Refund?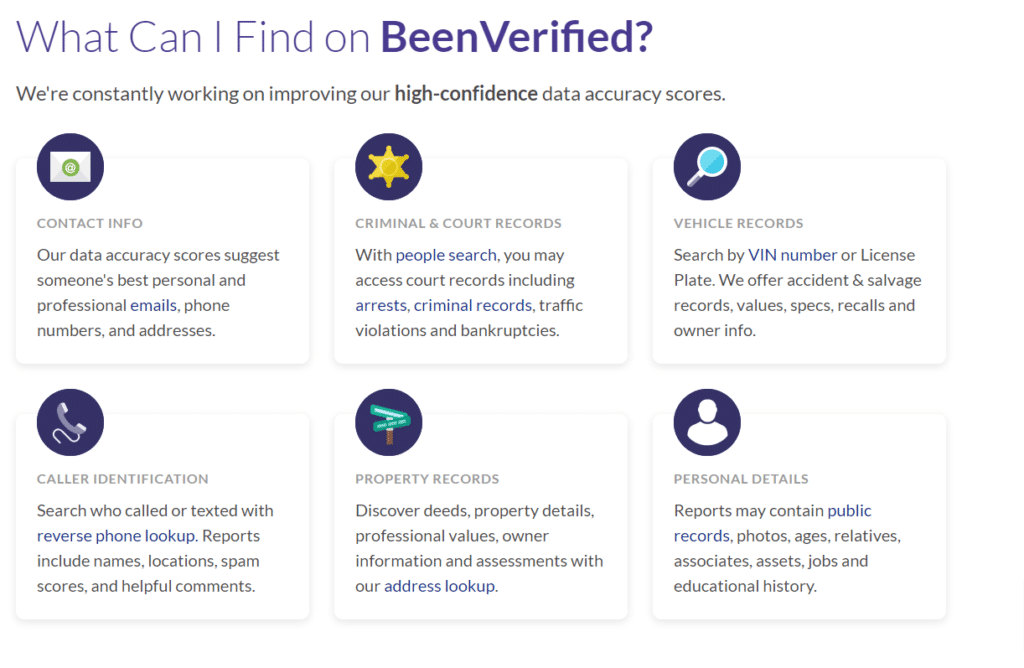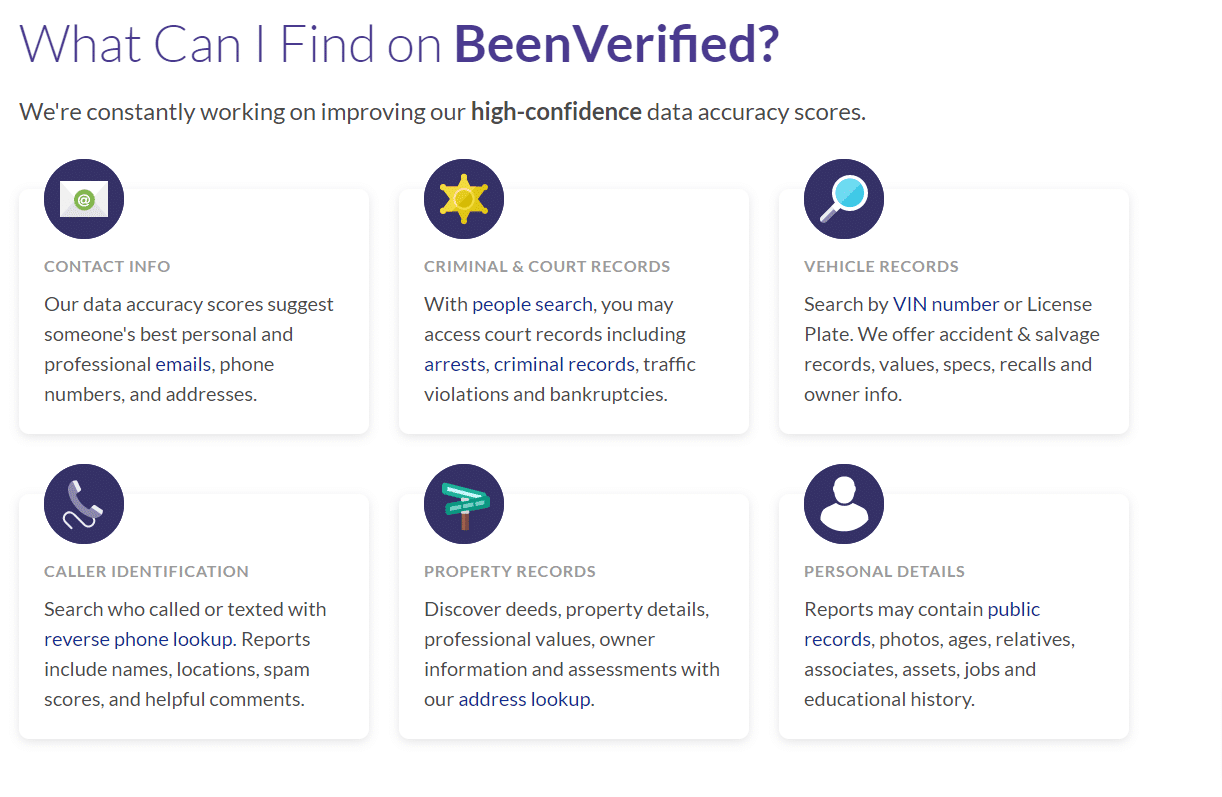 It's really pretty simple and straightforward to cancel your BeenVerified trial subscription and get a full refund in just a few days.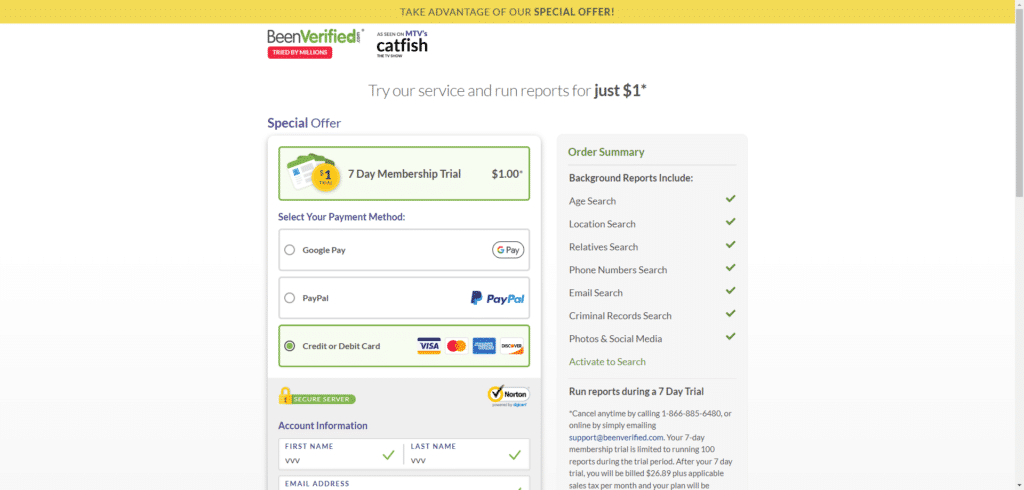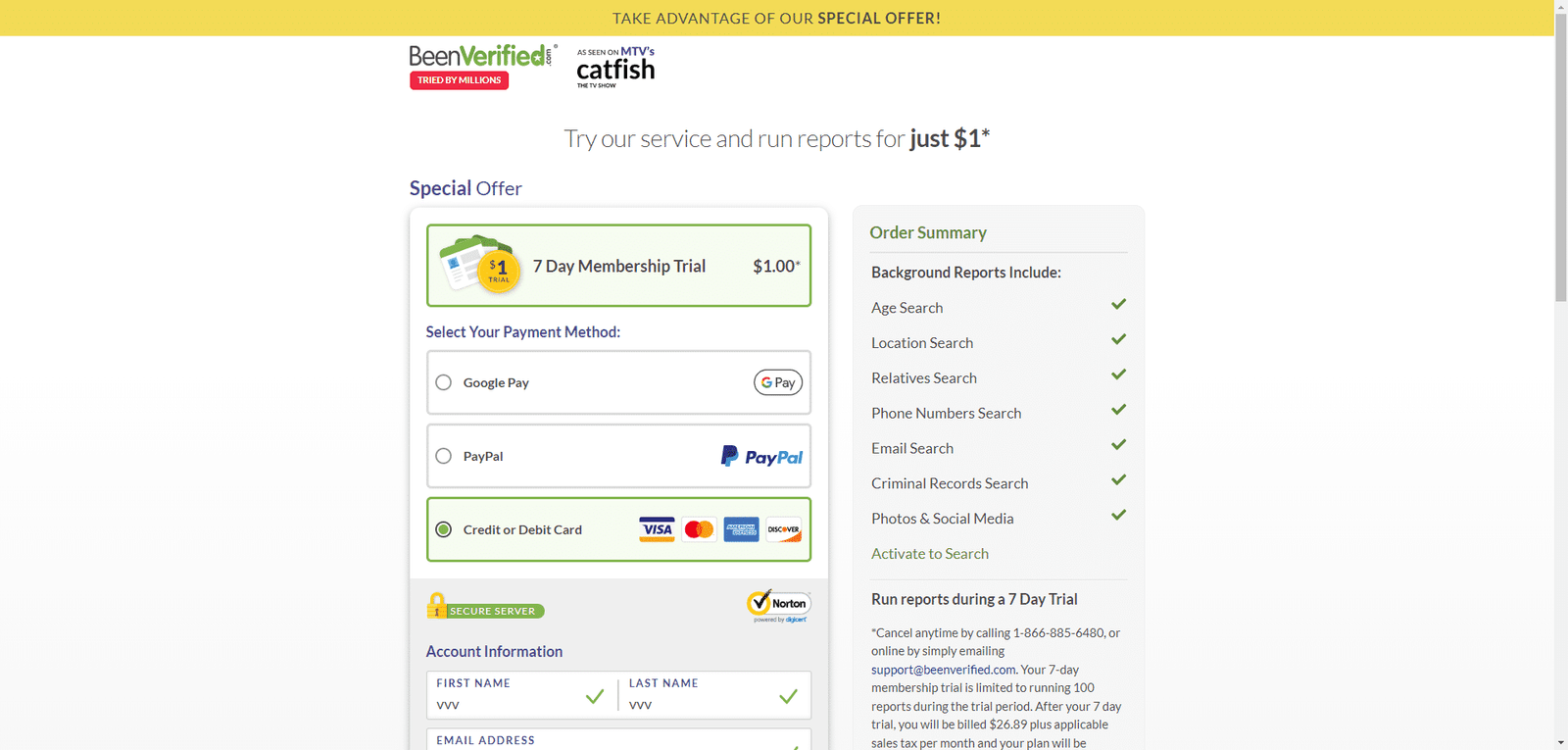 Here's how!
One approach is to simply call this number – 1-866-885-6480 – before your seven-day free trial has wrapped up.
Tell customer service that you'd like to cancel your free trial and receive your money-back guaranteed refund via the same payment method you used to sign up.
Another approach is to jump online, go to the BeenVerified.com website, and use the customer support contact information there.
Request a refund, though if you request using the contact form, make sure you do so with at least a couple of days left in your seven-day free trial.
Finally, you can request a cancellation within your seven-day window by emailing [email protected].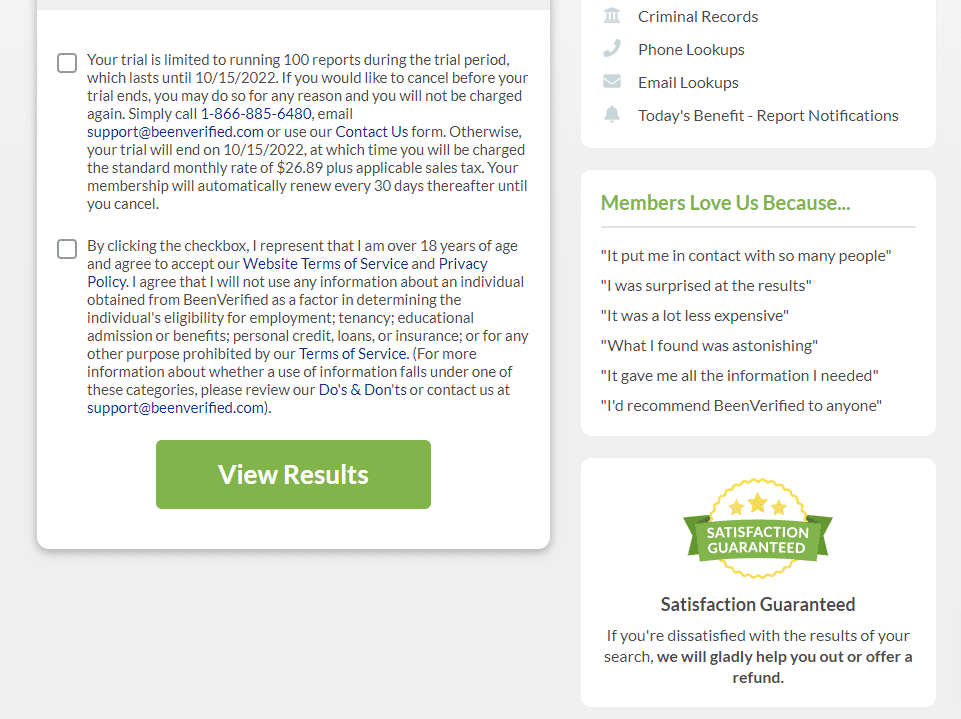 Just let support know that you're interested in cancelling, that you want your money refunded, and that you'd like to have the money refunded via the same card you used to pay for your one-dollar free trial in the first place.
That's all there is to it!
Difference Between Free Trial vs Money Back Guarantee
It's important for us to really reinforce that the "free trial" we are talking about here with BeenVerified is not a traditional free trial at all, but a bit of a "hack" to use BeenVerified services for seven days without spending any money.
In a traditional free trial, you'd be given full access to the BeenVerified tools (from top to bottom) without having to pay anything at all upfront.
With this "hack", you'll have to pay a dollar to access your seven-day trial account with BeenVerified – but you can use the money-back guarantee within that seven-day window of time to get your money refunded after you've tried the service out.
It's a minor distinction between these two things, but it's a distinction all the same.
Are There Any BeenVerified Deals?
The main deal available with BeenVerified right now is the one-dollar seven-day trial membership that we've been talking about throughout this guide.
BeenVerified offers other exclusive deals, discounts, and promo codes from time to time.Current deals (which can be found at this link on the official BeenVerified website) include:
35% Off Three Month Memberships
This exclusive promotion entitles new members of BeenVerified to 35% off of the first three months of their membership.
15% Off Monthly Fees
Customers that use this promotion get 15% off of regularly priced BeenVerified memberships for the duration of their membership. This deal will shave 15% off your monthly fees for as long as you keep your BeenVerified account active.
7 Day Trail for a Single Dollar
One of the most popular BeenVerified deals available, you can test drive the platform for a full seven days for the price of one dollar.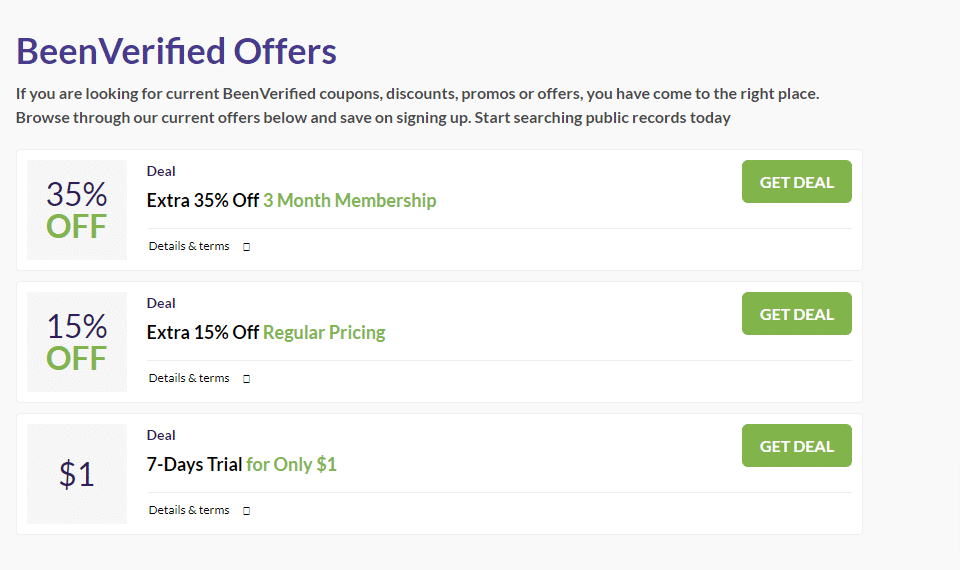 The best way to keep up-to-date with these kinds of offers is to join their email list and follow them on social media.
You never know exactly what you're going to get as far as offers and deals are concerned, but BeenVerified does a pretty good job of making these offers available on a routine basis.
BeenVerified Compared to Other Best Background Check Trial Offers in 2023
BeenVerified isn't the only background check report game in town.There are other services that promise similar results and reports, though few are able to match the thoroughness of BeenVerified.
Here are a couple of the top competitors and how they stack up against BeenVerified today.


TruthFinder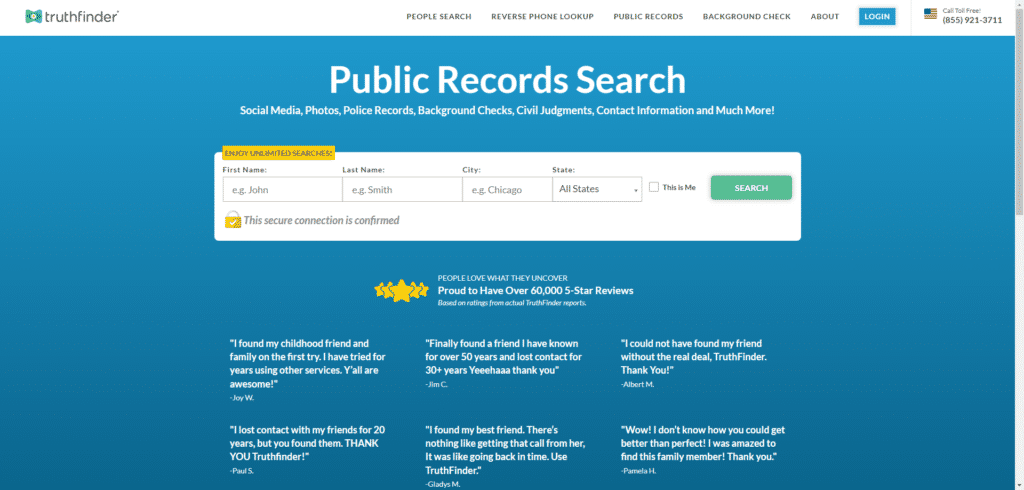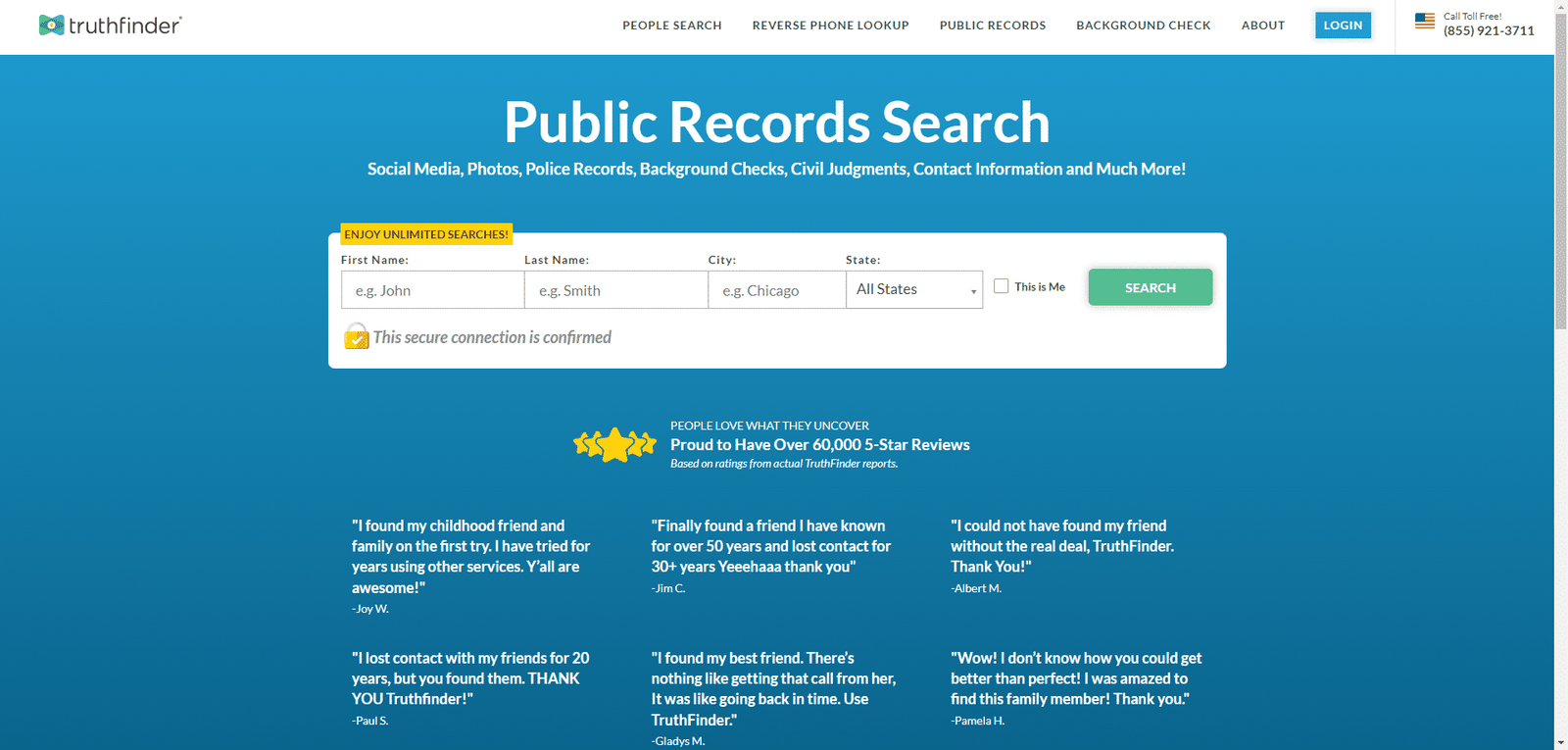 This service is a top competitor for BeenVerified, but their trial offer is even more lackluster than the one you'll get from BeenVerified directly.
You'll still have to pay the one dollar to gain access to a trial account, but you'll only have five days to test the service compared to the seven days you get with BeenVerified.
You can have your dollar refunded during the five-day window, thanks to a money-back guarantee, though.
Instant CheckMate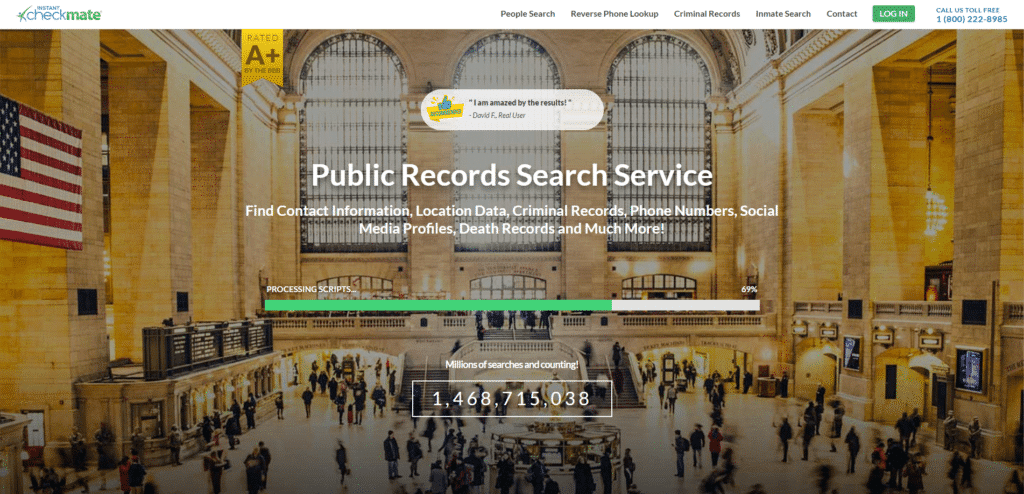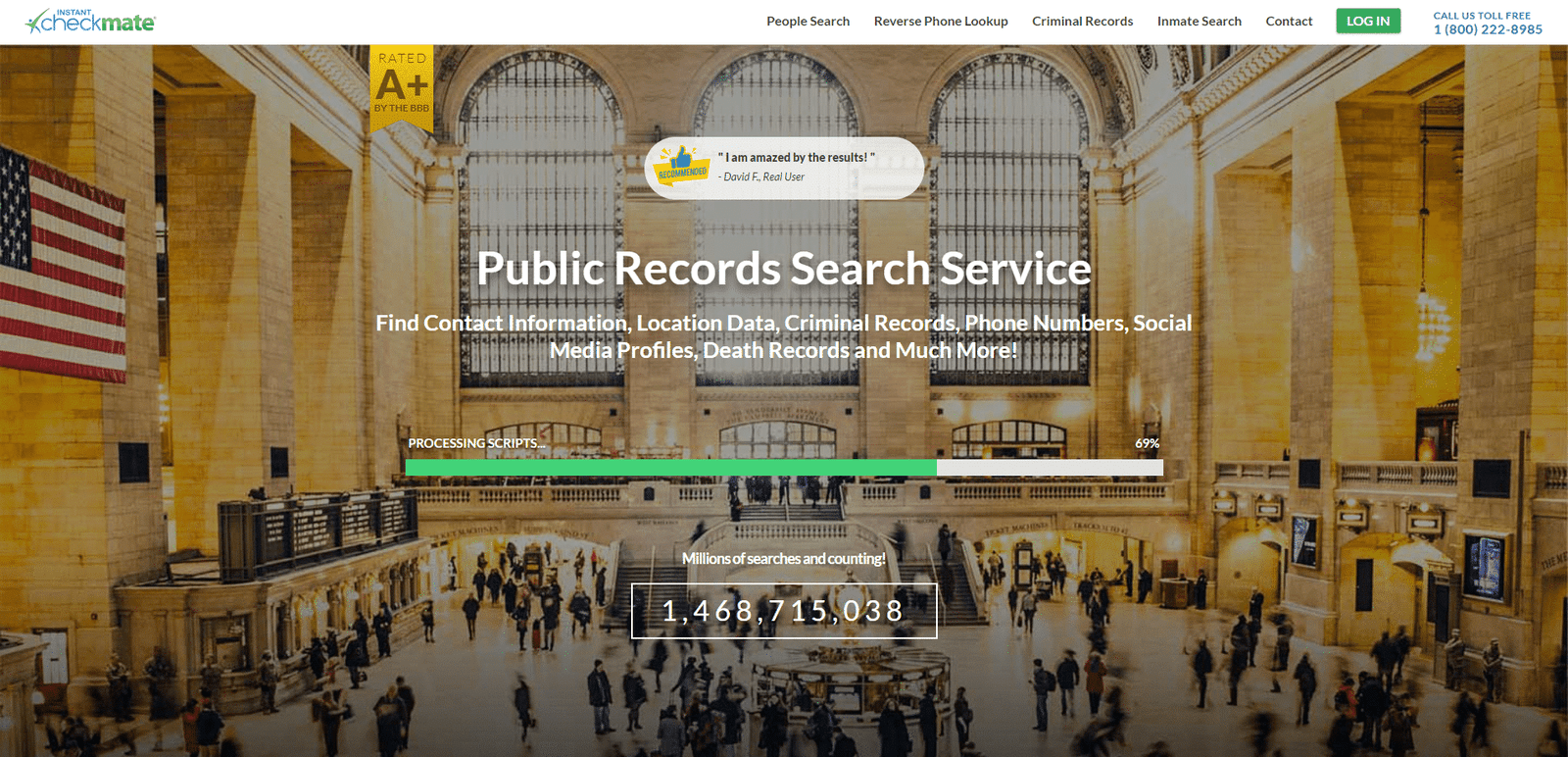 This service also provides a five-day trial for just a single dollar, with the ability to cancel that trial within the five-day window of time.
You won't be able to get your money back for this trial, though – and the "regular" service charge ($35.12 a month) is more expensive than most competitors, including BeenVerified.
US Search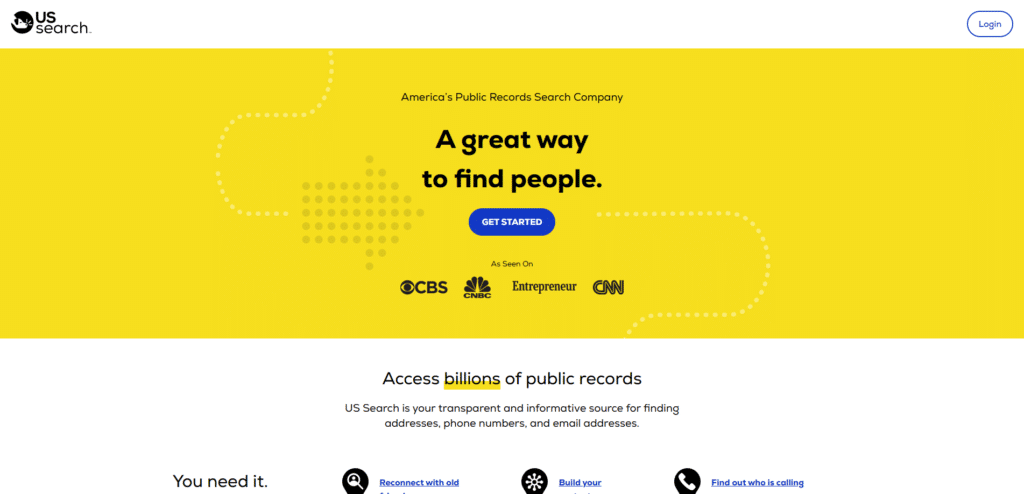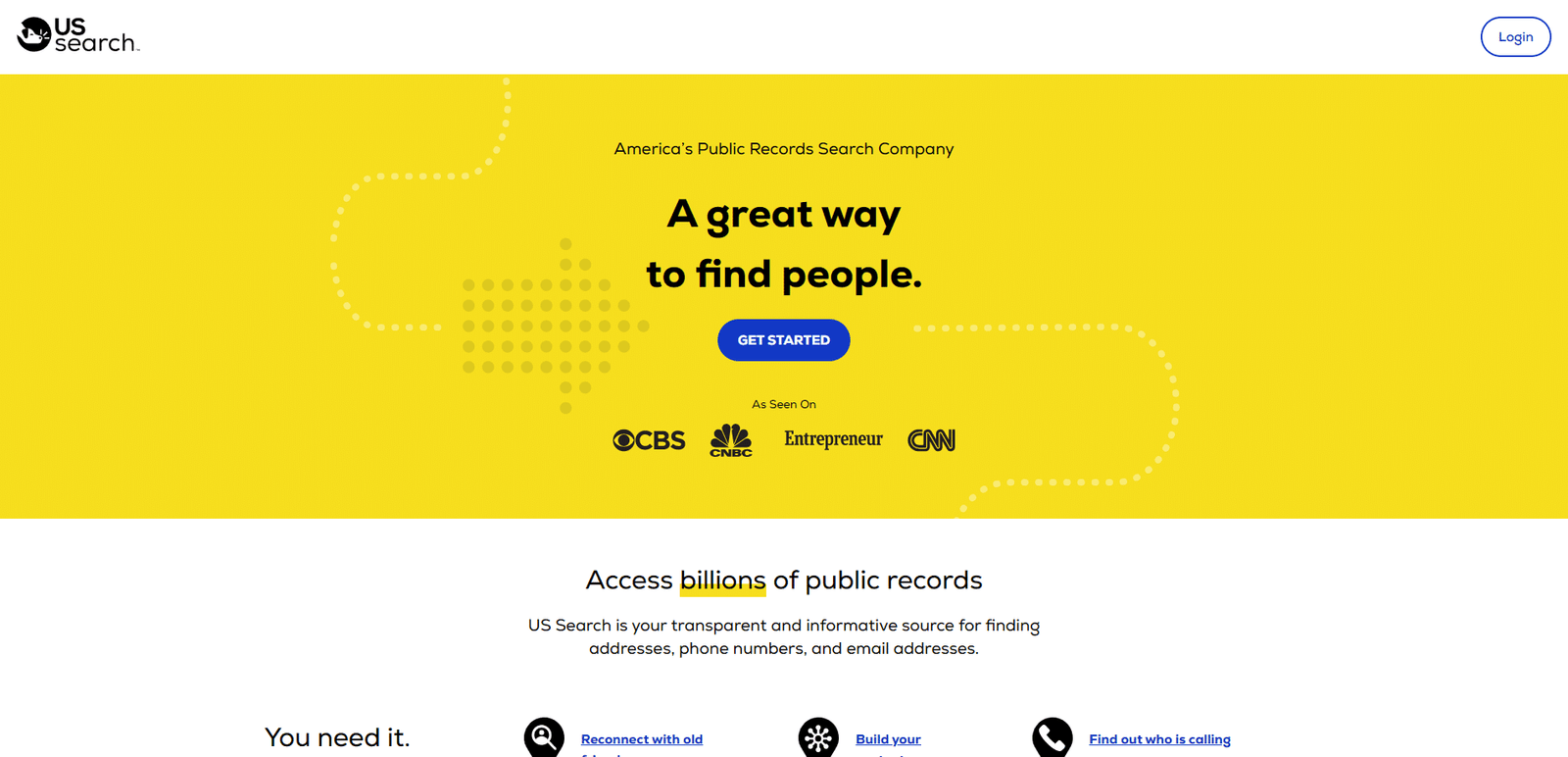 To leverage the US Search trial (a five-day trial), you'll need to pony up twice as much money as the BeenVerified deal.
This trial account opens up after you pay $1.99 a month, though you do gain access to unlimited reports instead of the 100 reports BeenVerified will run for you.
Intelius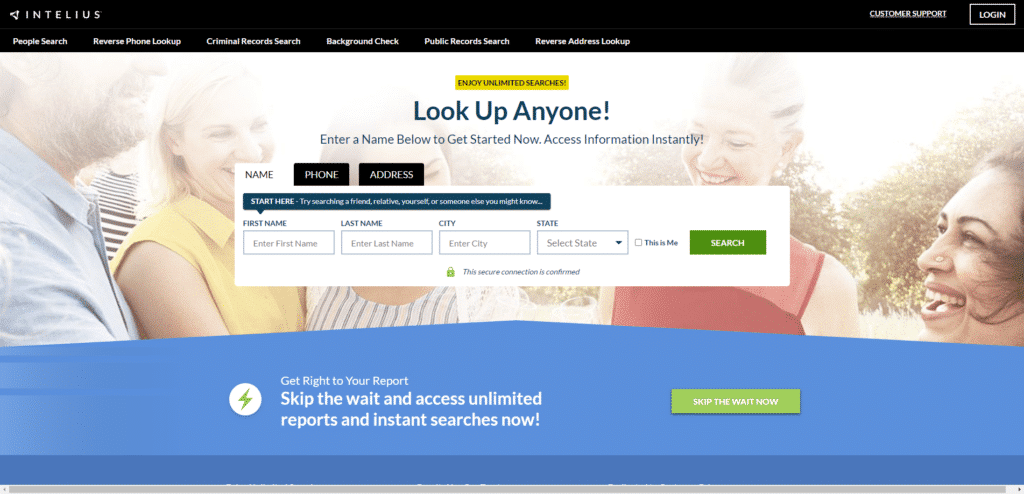 You can sign up for a five-day trial, with unlimited background report checks – standard report checks – with this service for just $1.99. It's possible to cancel your subscription and get your money refunded during this free trial window, though.
Spokeo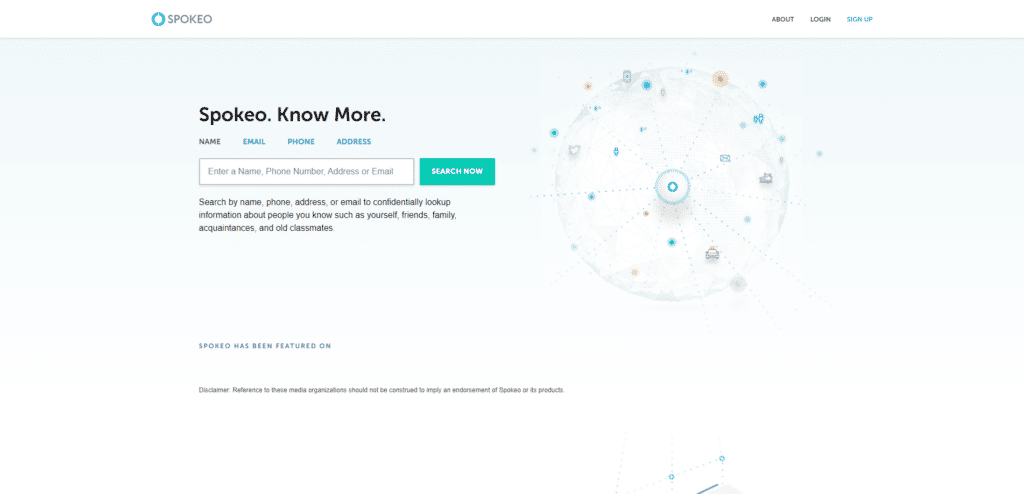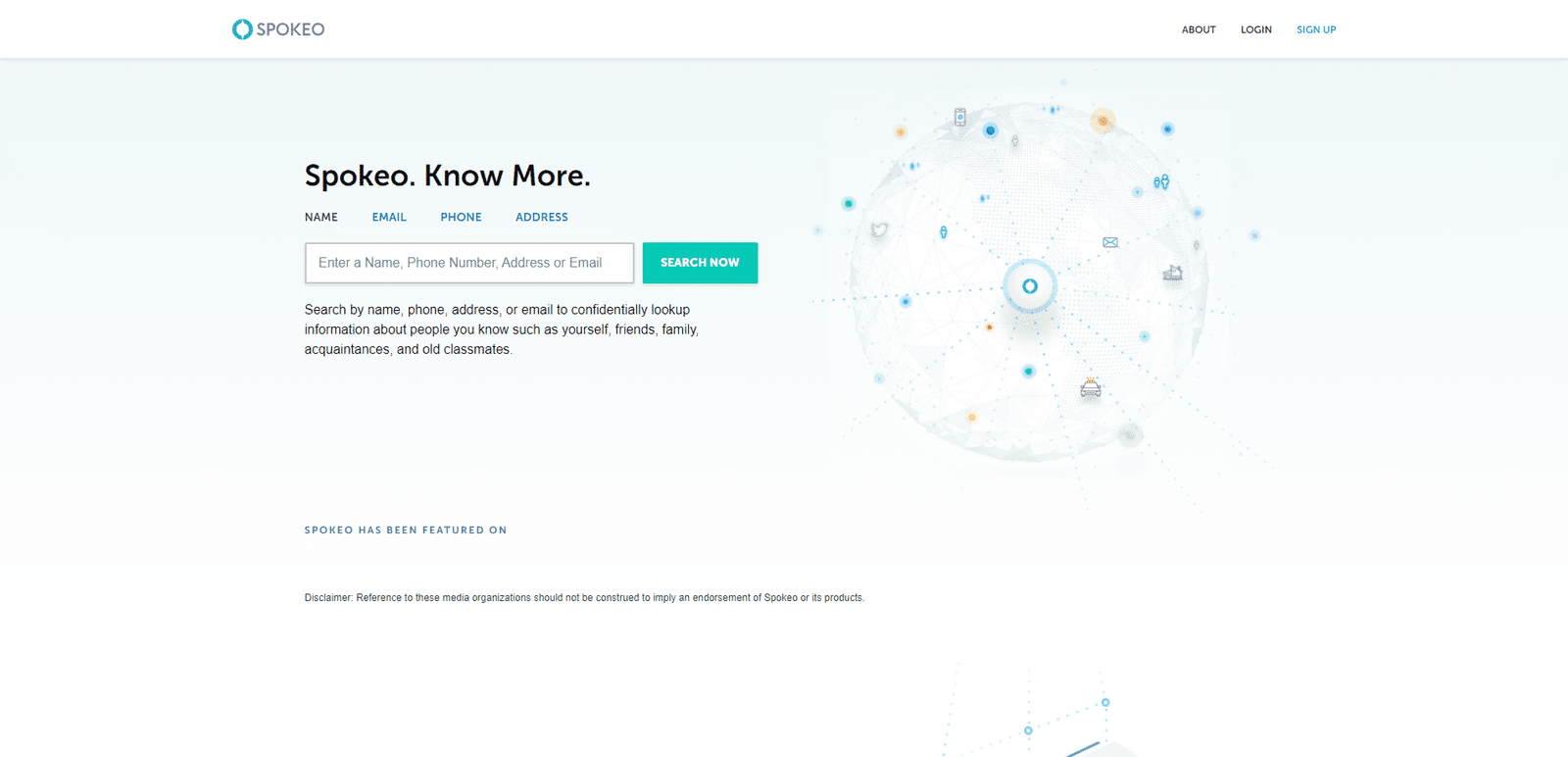 Believe it or not, this competitor to BeenVerified actually offers a full seven-day free trial that you can take advantage of without having to spend any money upfront whatsoever.
It's worth a look just because of that!
How Much Does BeenVerified Cost After the Free Trial?
Let's just say that you're interested in continuing to use the BeenVerified services after your seven-day membership trial has concluded.
How much are you on the hook for?
Well, you'll be happy to hear that you can gain access to ALL of the premium tools and features of BeenVerified – including unlimited reports – for just $26.89 (plus any tax).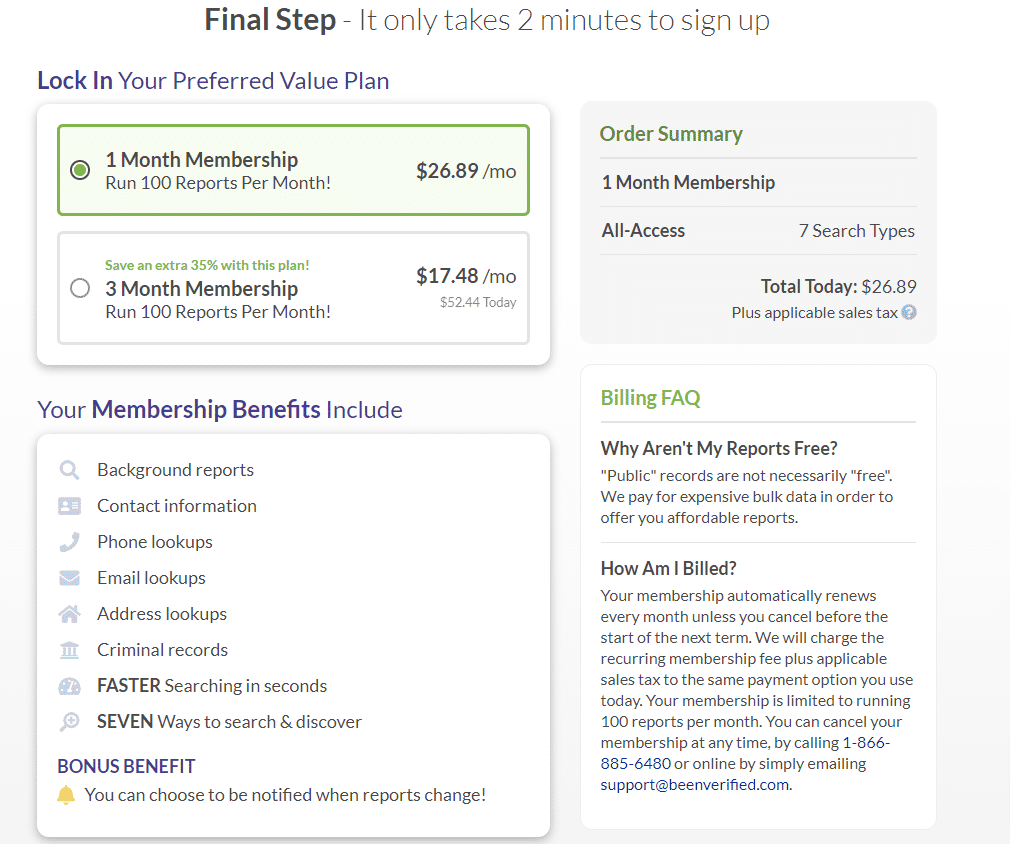 Yes, you're reading that right. BeenVerified isn't just one of the premier background information check reporting services on the planet right now; it's also one of the most affordable.
Not a bad deal, right?
It gets even better when you realize that you can continue to take advantage of the money-back guarantee – month after month – and discontinue using the services while getting your monthly fee back ASAP.
Closing Thoughts
At the end of the day, unlocking the free trial for BeenVerified is a whole lot easier than most people make it out to be – and you only have to pony up a single dollar (temporarily, at that) to make it happen.
Use the inside information we highlighted above, and you'll be able to unlock this hacked free trial anytime you like, with no risk whatsoever.
It doesn't get a whole lot better than that!
FAQs
What is BeenVerified Free Trial Offer?
The BeenVerified "free trial" offer basically involves you signing up for a seven-day one-dollar membership and then requesting a cancellation and refund before that seven-day window closes.
Is There a Free Version of BeenVerified?
No, there's not a traditional free version of BeenVerified you can try without any money down.
But you can hack the trial to get a "free account" for seven days.
How to Remove My Information from BeenVerified
Removing your information from BeenVerified can be done relatively effortlessly just by searching for your own information under the People Search results.
Check the database for your info, select your own personal records, and then request that the info be opted out of BeenVerified directly.

You'll be sent an email to verify this action and then you're good to go.
Can I Cancel My Subscription After My BeenVerified Free Trial Ends?
As soon as your BeenVerified free trial ends you'll be charged the standard monthly fee for this service. The only way to avoid this happening is to cancel your trial without getting charged for your seven day window has eclipsed.
Do I Need to Pay Once My Trial Period Ends?
So long as you cancel your free trial within the free trial window (even just a few minutes before your seven-day clock expires), you won't have to pay anything when the trial ends.
Is a BeenVerified Trial Safe?
For sure! Just be certain that you cancel and request a refund before your trial ends, and you have nothing to worry about.
Can I Get BeenVerified Free Trial Without a Credit Card?
It is possible to get our "hack" free trial membership with BeenVerified without having to use a credit card. You can use your Google Play credits or your PayPal account, too.
What Payment Methods Does BeenVerified Accept?
As of late 2022, BeenVerified is currently accepting all major credit and debit cards, PayPal account details, and Google Play credits.
How Can I Get a Discount on a Paid BeenVerified Subscription?
You'll have to pay attention to the deals and discounts BeenVerified runs (somewhat infrequently) to leverage a deal on regular memberships.
How Does the BeenVerified Service Maintain Your Privacy?
BeenVerified does a lot behind the scenes to maintain your privacy and protect your anonymity.
Using things like 256-bit encryption, SSL protection, and other security features helps keep you safe.
Is it Legal to Use BeenVerified?
Absolutely! It's 100% legal to use BeenVerified.
What to Do After the Risk-Free Money-Back Guarantee Ends?
You have two options – continue to use a "regular" BeenVerified membership at the regular monthly rate or cancel, get your refund, and stop using BeenVerified altogether.
Are There BeenVerified Free Alternatives?
There are a couple of different BeenVerified alternatives out there on the market today, but none of them are quite as feature-rich, as comprehensive, as useful, or as fast.
Does Free Background Check Service Provide a Genuine Report?
Free background check services cannot provide you with the same details that premium background check services like BeenVerified can.
Is BeenVerified Worth the Money?
If you are running multiple reports and background checks each month (let's say 20 to 30, or even more), you're going to find that BeenVerified more than pays for itself – and then some!
Is the Free Trial Hack Against BeenVerified's Terms?
Absolutely not. BeenVerified themselves are honest and transparent about you being able to get a refund even during the $ 1.07-day trial.
Can I Use BeenVerified's Free Trial More than Once?
You won't be able to use the free trial "hack" more than once without creating a brand-new account, using a brand-new email address, and using a completely different payment method than you did the first time.

BeenVerified Free Trial – Claim Your Reports for just $1